{service.name}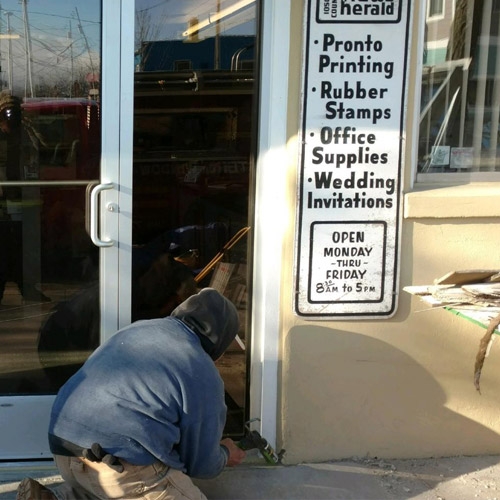 Installed Sales
Available at our Harrisville location!
Installation of
Windows
Entry Doors
Garage Doors
Stop in or call us today!
About us
Northeastern Window & Door opened in 1979 by Jim and Betty Smith as a small Window & Door Shop serving Northeastern Michigan. The store is now owned and operated by John Smith, Jim and Betty's son.
Jim and Betty Smith, and family, lived in the Metro Detroit area. Jim worked as a trim carpenter. They had family in Alcona County and wanted to get out of the city. Jim and Betty would come "Up North" on the weekends and Jim did side jobs when he was in the area. Jim had trouble locating materials for his jobs. He saw a need for a window and door supplier in Alcona County so he and his family relocated to Mikado in 1979 and opened Northeastern Window & Door in May 1979, on the corner of US 23 and Main Street in Harrisville. Jim sold windows, doors and trim. Jim became known as "Need trim, see Jim".